BY Joao Lemos Esteves- Special Total News Agency-TNA-
According to portuguese newspaper EXPRESSO' latest issue, portuguese intel services agency SIS has known since 2014 the continuous risk to Ukrainian people's rights in Setúbal's region (Portugal), due to the massive presence and activity of russian intel agents there. These agents – as I wrote last week here in TOTAL NEWS AGENCY – have been collecting intel on the Ukrainian people arriving to Portugal. The russian agents – like, but not only, Igor Khashin – are totally infiltrating in some portuguese political power structures, such as the local political counties (as the City Council and Mayorship of Setúbal), benefiting from political cumplicities. Igor Khashin and his wife supported – publicly and considering the close connection between the Kremlin and the portuguese Communist Party, most likely financially – the candidacy of communist Mayor André Martins.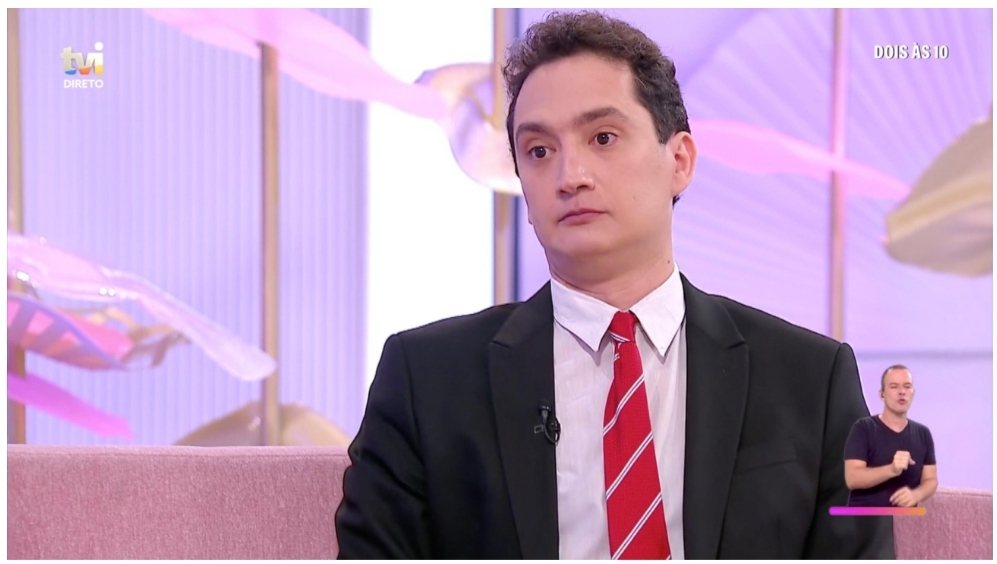 Alexandre Teixeira Neto Guerreiro, Putin's spy i n Portugal?. One of….Let's find out who is pulling the strings behind Guerreiro!
During André Martins' tenure as Mayor of Setúbla, Igor Khashin has had a major influence in key political decisions taken by the Communist Party. Almost at the same time, António Costa – the current portuguese PM – elevated the Communist Party to new political heights, bringing this radical pro-Kremlin political party to the heart of the portuguese – national! – government as a quid pro quo for the Kremlin-linked party's support (remember that António Costa lost the portuguese general parliamentary elections back in 2015). The Communist Party was, therefore, António Costa's Amazing Grace to save his political career (quite ironic, isn't it? – the anti-God and anti-religion made the ultimate political miracle to ressurect Costa's political life…not surprising that the socialist PM is now kneeling to the altar of the radical, materialist, Kremlin-linked communist party!). There is a very famous communist party's ruler who openly brags about how the Communist Party still holds (despite the fact the socialist party detains an overall majority at the present) "António Costa by the b*lls". Truth is facts prove him right. Portuguese socialist PM António Costa's unlimited efforts to protect the Communit Party, to protect Alexandre Guerreiro – portuguese spy totally linked and controlled by the Kremlin, whose "controller" reports direcly to Sergei Lavrov – are not normal. Nobody believes – not even the most skeptic person – that António Costa's resolve to stand (discretely, yet efficiently) with Russia is a coincidence…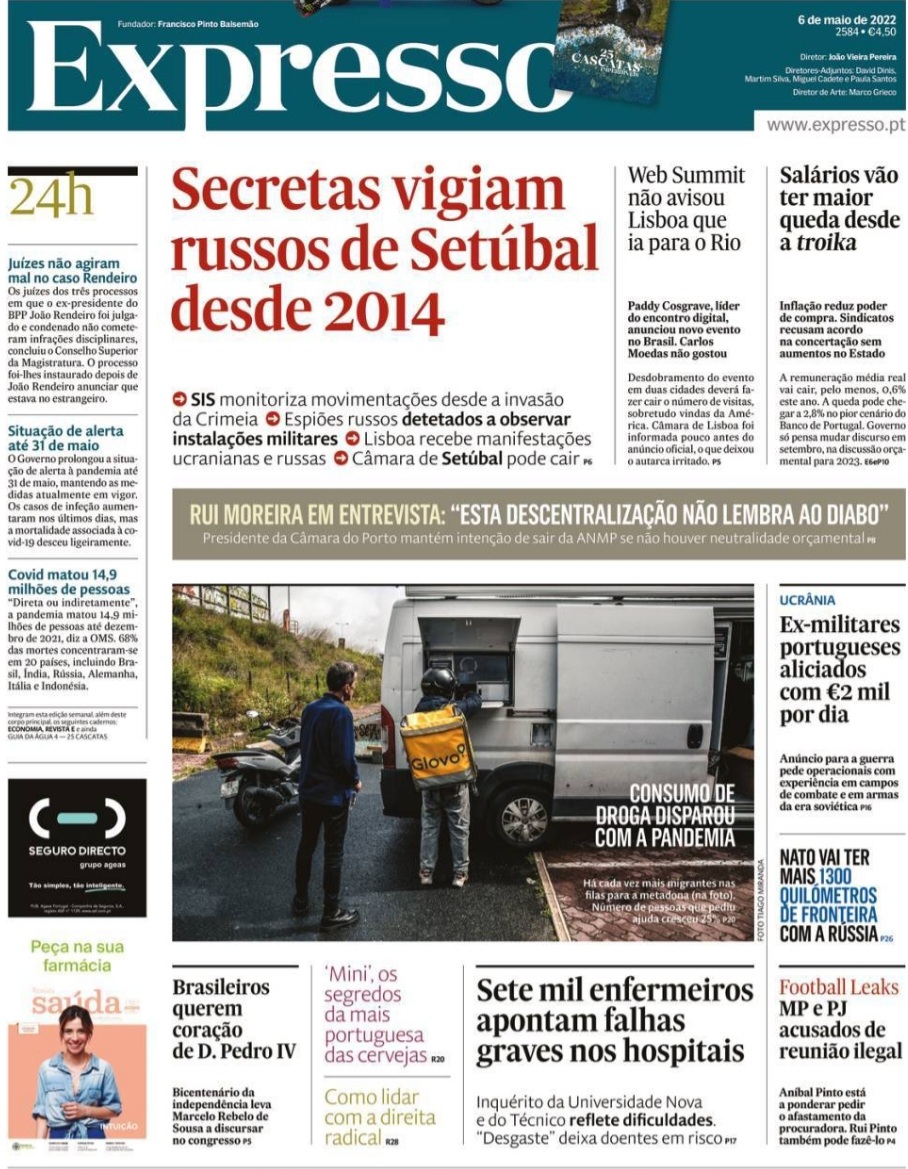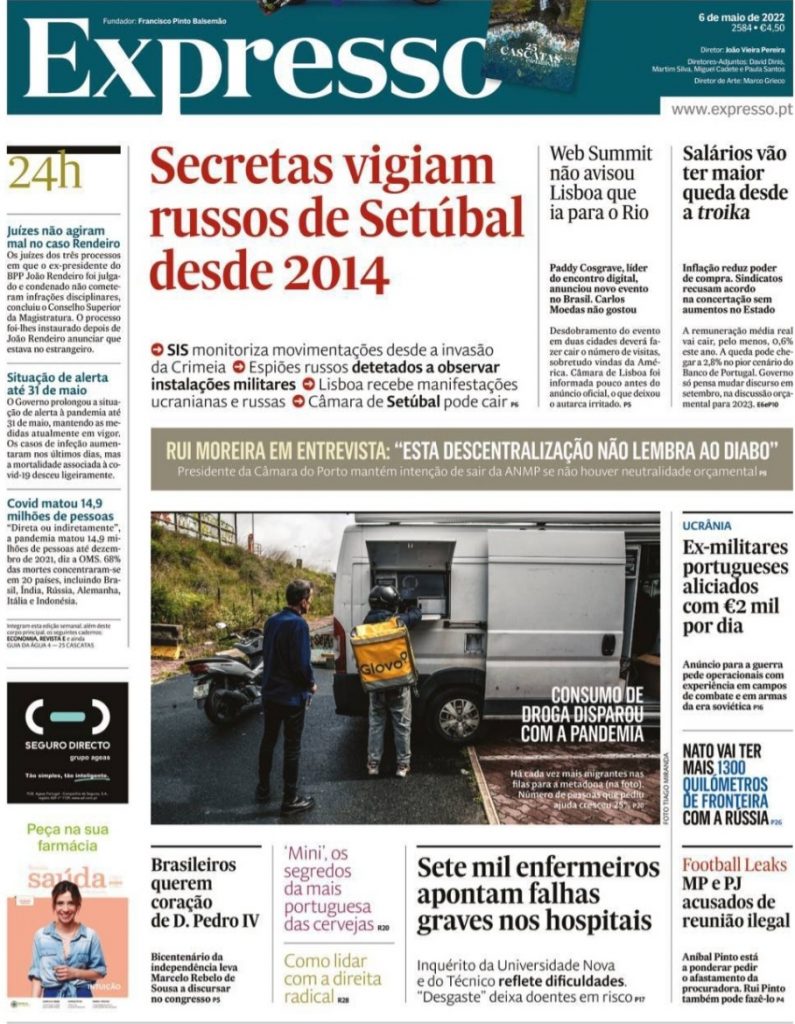 Having said that,what is more shockingly worrisome is that, after all, portuguese government is in possession of intel about russian espionage operations in Portugal in strategic spots. In vital spots for european and transatlantic national security and to NATO. That the portuguese government is fully aware (apparently since 2014!) of russian intelligence officers' increasing operations in portuguese territory, the risks which this represents to Ukrainian people's rights , to the portuguese ctizens as well, but decided not to act. Why? There is only one explanation: considerig the talent and professionalism of SIS , the abstention to act is due to political pressures. It is a political decision by portuguese political power, especially by the person who has been governing the country practically over all those years (from October 2015 up to now). So, knowing the professionalism and the dedication to public cause of SIS, there is only one explanation to justify why portuguese closed the eyes to russian espionage within the country: it was a political option. António Costa – who has been governing the country since 2015 – prefered not to take any action. Bear in mind that António Costa does not have a deep knowledge of foreign policy; he is only interested in European Affairs, because he dreams about having another political office to add to his CV;he plans to go for an "european experience" before running to the portuguese Presidency. António Costa does not want to go down in history as just a "domestic" politician, who just got to the top of portuguese politics because of the political machine he has been creating since the 80ths of last century. António Costa considers himself the "greatest politician of all times" – so, he cannot fall short of surpassing other (inferior, in Costa's opinion) portuguese politicians like José Manuel Durão Barroso, António Guterres or Carlos Moedas, who had international offices. To be the "perfect portuguese Prince", António Costa needs to prove that he is better than any of those other portuguese politicians – and he is able to be successfull outside the portuguese territory which he entirely controls. Therefore, António Costa decided to have two key international partners: Russia and communist China. Intereslingly enough, these are precisely the two international allies and financial supporters of the portuguese Communist Party. Why? Because António Costa believes that his good relationship with Russia will give him more power in the european politics arena, vis-avis France and Germany (both these countries consider strategic a good relationship both with Russia's regime and the chinese communist party); secondly, because Costa is convinced that Russia and China have a real influence in european politics, which may give him leverage to be nominated to a crucial EU political office in the near future. All things considered, António Costa decided to foster his political and personal relationship with Putin's Russia and the Chinese Communist Party. Besides that, do not forget that António Costa is very much influenced by Boaventura de Sousa Santos, a Putin's bad hombre, with many ties to Russia's regime operatives, as well as to Russia's allies intel services.
All things considered, António Costa decided to withhold key intelligence which would mean a serious harm in his relationship with Putin's Russia. It is impossible that António Costa, as PM, did not know about such a critical national security threat as Russia's espionage in Portugal. And he knew about the dangers to the Ukrainian People represented by russian agents. So, if he knew all about it since 2014 (according to EXPRESSO and SIS) – why did António Costa say that the Ukraine's Ambassador to Portugal was just playing" information games" by denouncing the serious russian espionage threats to the Ukrainian refugees? Why António Costa – knowing everything since 2014, or at least 2015, according to SIS information leaked to EXPRESSO , including the espionage in Setúbal – preferred to stand by Russia in the first place? And does this explain the protection that has been granted to Alexandre Guerreiro, Putin's boy, former portuguese intel services officer – in 2014, Alexandre Guerreiro, while having close contact with the (for some people, working for) Kremlin, was working at…the Counter-Terrorism(!!) Division of portuguese intel services! Has Alexandre Guerreiro hidden sensitive information to protect Russia? Has Alexandre Guerreiro leaked the SIS intel to Russia's agents – or, at least, has he coordinated or informed in advance the russian agents on the ground so that the agents would communicate with the russian Embassy's diplomats to inform Moscow – and Moscow pressured António Costa?
Has Alexandre Guerreiro passed any information, any Intel gathered by portuguese intel services during his trips to Moscow, allegedly to attend conferences officially supported by the Kremlin? António Costa and his prótégé Alexandre Guerreiro – who continues to work for António Costa's government – must explain what happened to the intel collected from 2014. Because the story revelaed by portuguese paper EXPRESSO last Saturday makes absolute no sense.